Activating your account and logging in¶
Once your organization has been activated in the TrialGrid system, TrialGrid Ltd will invite one or more of your users to a Project in the system.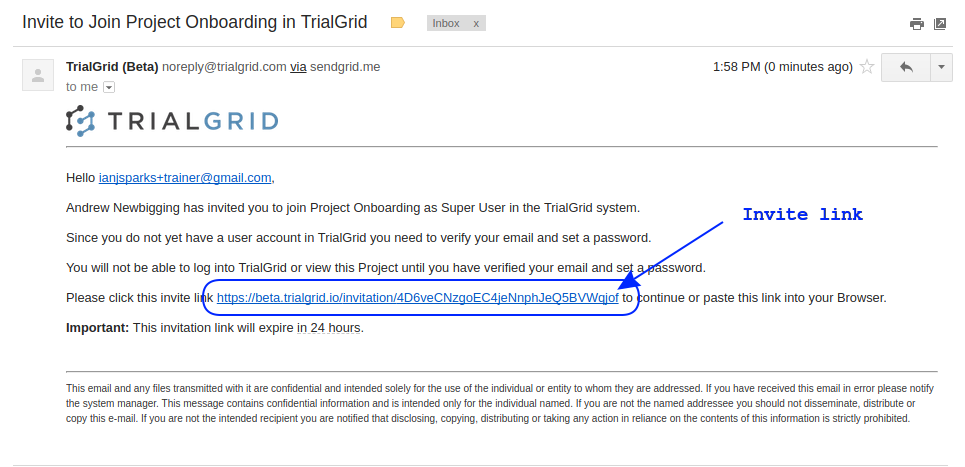 To activate your account click the invitation link.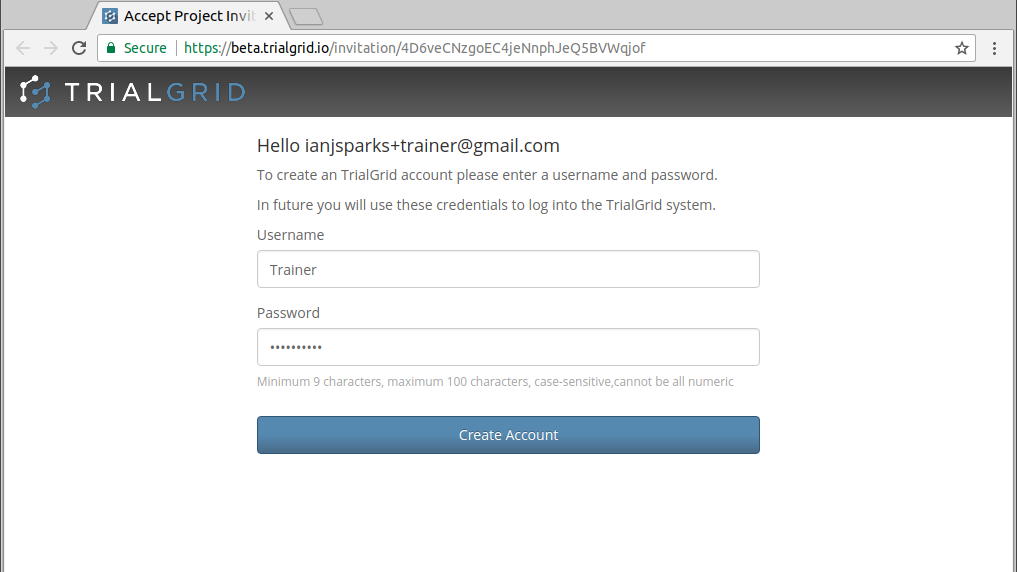 Important
Choose your username carefully. Presently your username cannot be changed without a support request to TrialGrid Ltd.
You will then be asked to log in for the first time using the username and password you have just set.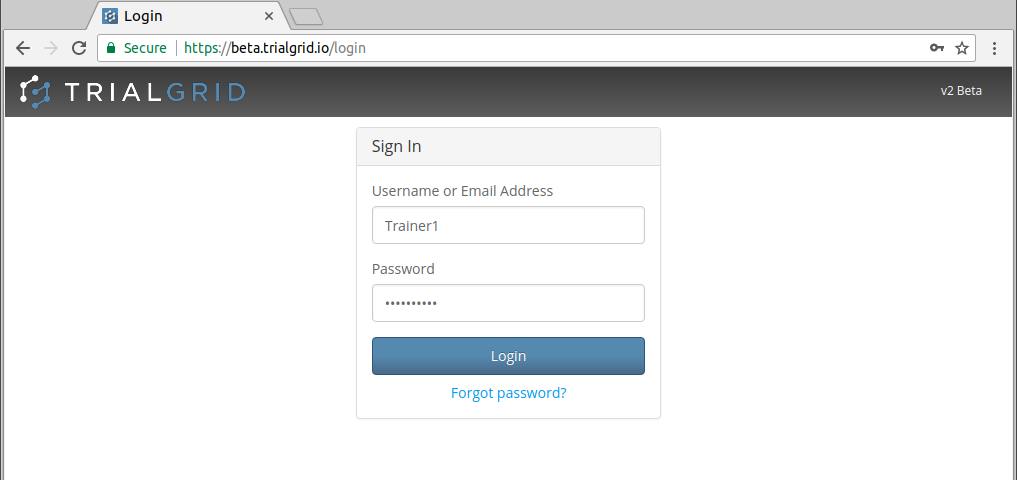 Enter your username and password or email and password combination (the system accepts either username or email address).