Creating a Study Project¶
If you have already set up a Standard Library Project then creating a Project for a Study Build will be familiar. The only real difference is that do not mark the Project as a container for Standard Library drafts.
Note
Most Organizations have multiple Rave URLs, usually a sandbox and then one or more production Rave URLs. TrialGrid allows you to mirror this arrangement by arranging Projects in URLs. However, unlike Rave, you do not have to copy your Global Libraries to each URL.
First navigate to the Project list for your URL Home Page and create a new Project.

Complete the Add Project page but do not check the "Contains Standard Libraries" checkbox since we do not want this Project to be treated as a Standard Library.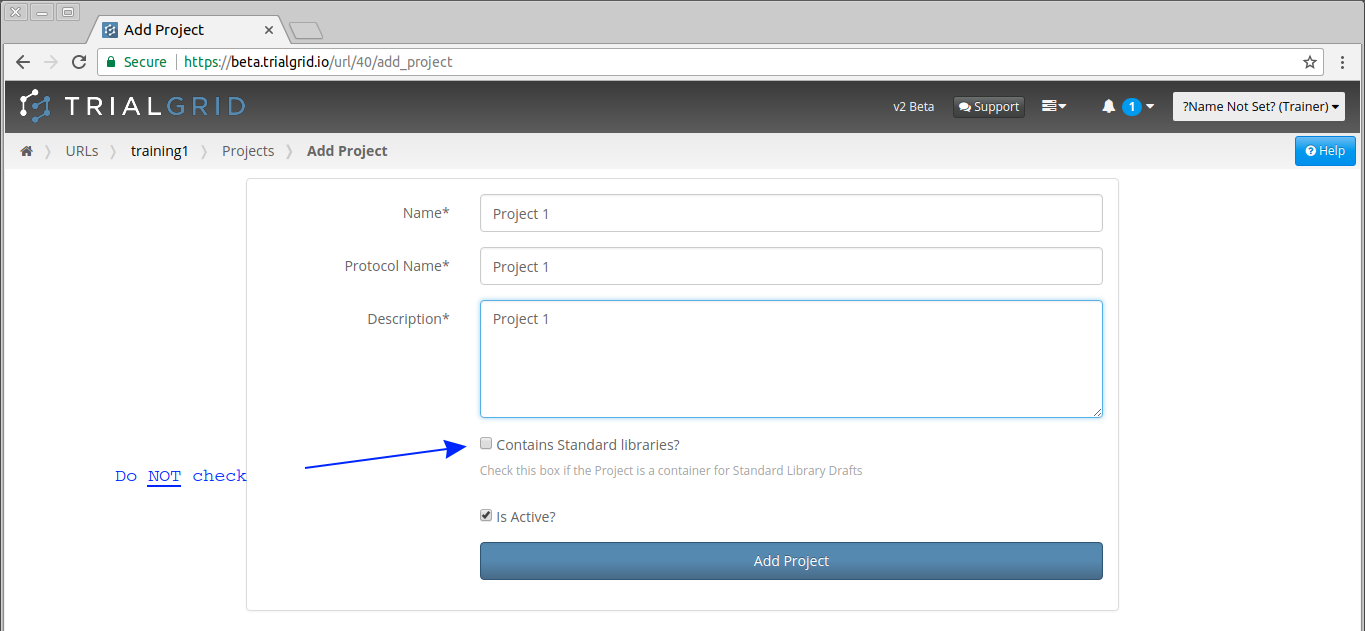 The Project home page for your new Project will open.