Importing Forms from a Standard Library¶
Continuing from the home page of the Study Draft we created in the previous step, click on the Forms link in the Draft Object card.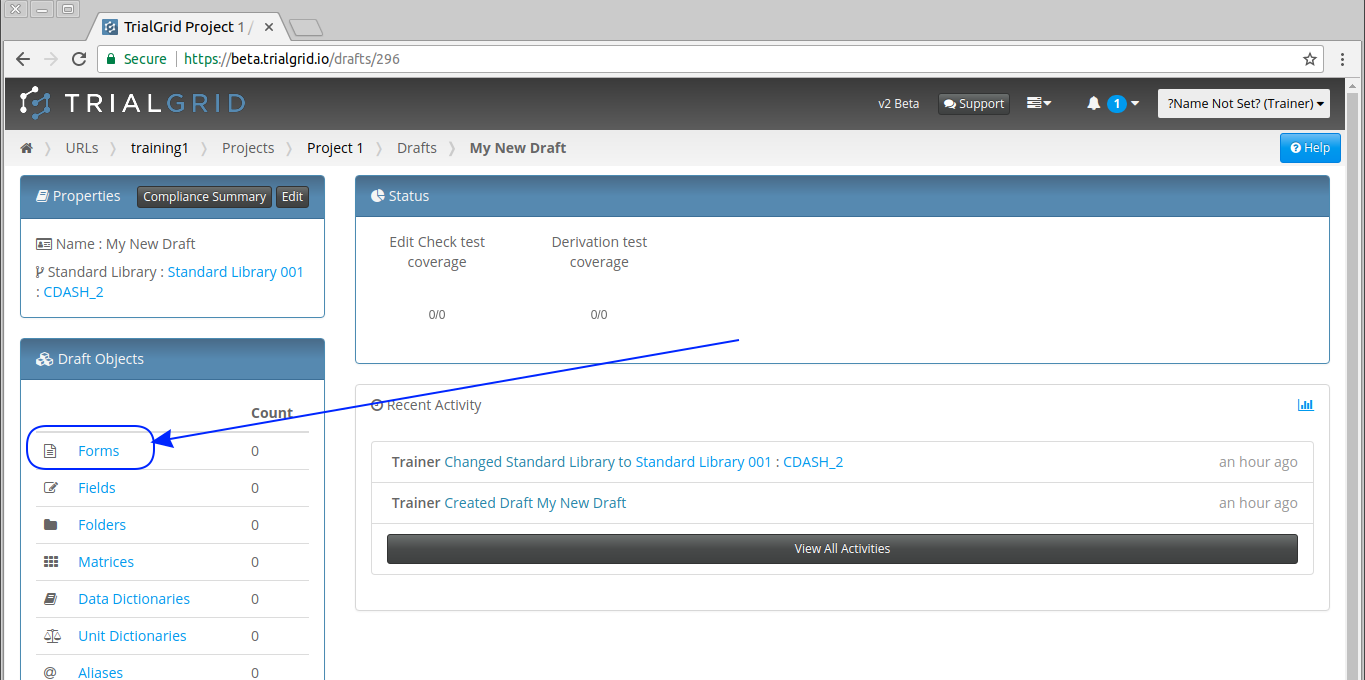 The Forms list is shown. Currently there are no Forms.
Click

to open the import from Standard Library dialog.
First select the library we wish to import from.

Important
You are not limited to importing objects only from the Standard Library Draft that your current Draft is linked to. You may import from any Draft that exists in a Standard Library Project. TrialGrid tracks the source of imported objects for Standards Compliance checking.
The dialog will then update with Forms which can be imported.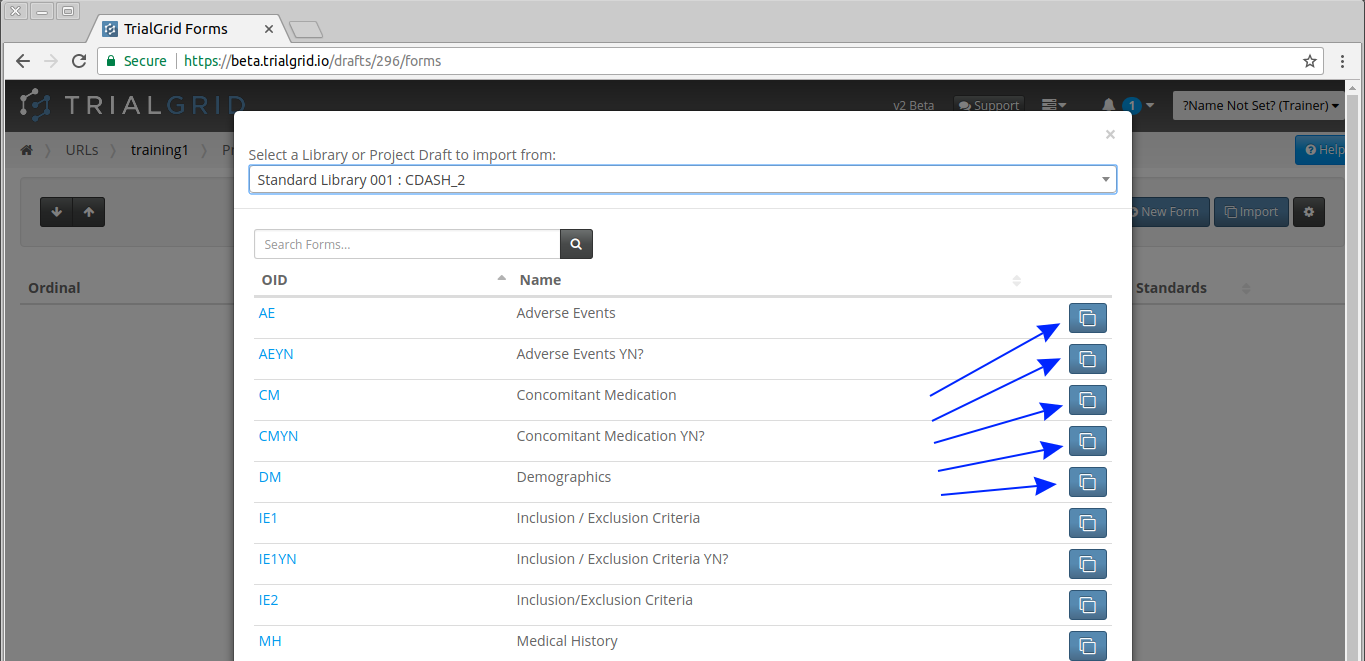 Click the Copy buttons to import Forms from the Standard Library into the Draft. All related Fields, Data Dictionaries and Unit Dictionaries will also be copied with the Forms selected.
Once you have imported the Forms you wish to, click

to show the Form list again.

Notice that the Standards Column of the listing shows that all Form Match the Standard currently. That isn't surprising since we just copied them from the Library but if we were to make changes to these Forms we would see their status change to Unexplained or to Modified if we made an allowed change.
If we now return to the Draft home page using the breadcrumbs navigation. We can see that a number of Data Dictionaries were also imported along with our Forms.