Matrix Explorer¶
The Matrix Explorer provides a high-level overview of the Folders / Forms / Fields and Edit Checks associated with a particular Matrix.
The Explorer displays Folders, Forms and Fields using a pin-board metaphor with each Folder taking a vertical column of the display. Under each Folder are displayed a list of Forms contained in the Folder, with each Form appearing similar to an index card. On each Form/card is a list of the Fields within that Form.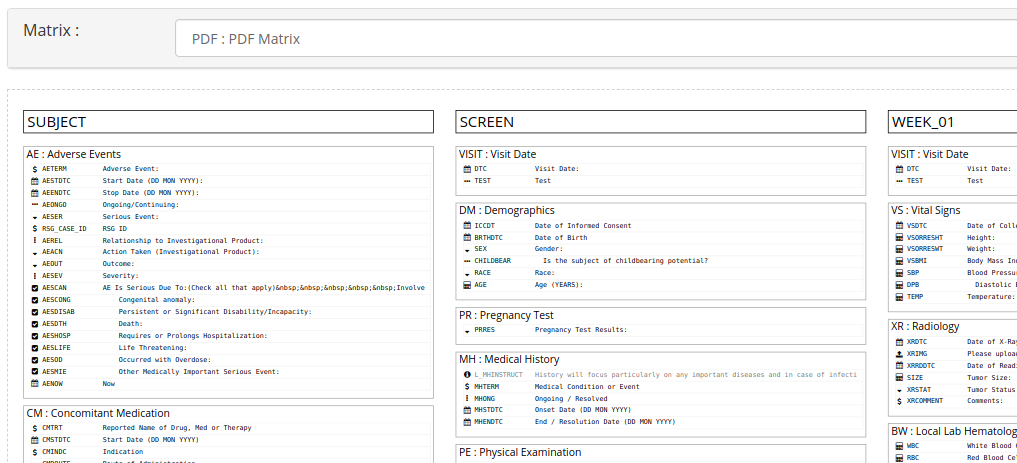 Edit Checks may be displayed alongside the Forms to which they are related. This provides a visual representation of the relationships between Edit Checks and the Forms/Fields they rely on.